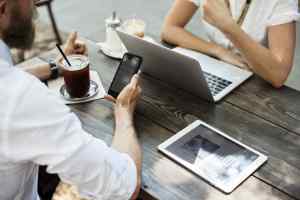 In the excitement of bringing a new business venture to fruition, it is often the case that inadequate consideration is given to the correct business model through which that service or product may be delivered.
Many of our business clients are 'SMEs' (Small to Medium Enterprises) that are family-oriented and/or family-generated ventures. The early engagement of a Solicitor as part of that 'family' is an essential element to ensure the success of the venture.
New business ventures will often secure the appointment of a bank and/or accountancy practice to deal with financial matters. Yet they often overlook the importance of obtaining legal advice in the setup of that venture, and fail to consider how to deal with, and understand the consequences of change, growth and something going wrong.
At Beaujeux Wilde & King we emphasise and support the importance of the early consideration of such matters. This will ensure that when the business develops and changes (or, more often than not, when complications arise), the correct provisions are in place to enable matters to go forward and/or be resolved in an orderly and structured manner.
Business models
There are a number of business models that may be applied to any 'start-up business' and this article will consider the options of undertaking a Limiting Liability Partnership ('LLP') compared with a Limited Company ('LTD').
While both offer the protection of limitation with regard to an individual's business liability, they have differences including, for example, provisions for taxation purposes and the withdrawal of an income.
LLPs are a relatively new model within the business arena and, notwithstanding recent taxation changes, remain the preferred business model for genuine partnership ventures, particularly professional service businesses.
Before addressing the differences between taxation liabilities and the withdrawal of income, there are a number of other matters that new ventures should consider before determining the better of these two models to adopt for the future.
Control
Both LLPs and Limited Companies are separate and unique legal entities in their own right that may enter into agreements and business contracts distinct from their directors and members. Both are also required to incorporate with Companies House.
There are differences in how these separate legal entities are controlled:
LLP model ­– governed by its members and a Partnership Agreement within the LLP.
Ltd Company model – controlled by a Shareholders' Agreement, the Articles of Association, Memoranda of Association and, where appropriate, a Cross-Option Agreement.
In either business model it is essential that these documents are prepared at the outset with a clear understanding of the intentions of the parties, and the manner by which disputes or problems may resolve, in order to avoid complicated and costly litigation at a later stage.
Public scrutiny
Each of these business models is subject to public scrutiny – each must file, among other documents, annual profit and loss accounts with Companies House which are publicly available.
If you are concerned by the ease with which members of the general public can access and view this information, then neither model may be your preferred choice. As an alternative, a general partnership without the protection of limited liability may be preferable, as there is no requirement for accounts and other documents to be filed at Companies House.
In addition to the provision of annual accounts, Limited Companies are also required to file their Articles of Association and details of their board and shareholder meetings. It is by this means that their affairs are regulated.
Within the LLP structure, a Confidential Members' Agreement defines the relationship of the members. This avoids both the (considered by some) rigid internal structure of a Limited Liability Company and compliance with the provisions of relevant company legislation, principally the Companies Act 2006.
Tax liabilities
LLP
The members of an LLP are treated as self-employed individuals and will be required to register with HMRC for self-assessment and pay Income Tax and National Insurance contributions relevant to their individual share of the profits and income. This is regardless of whether those profits are dissipated entirely in terms of a profit share or whether any element is to be retained within the business. The members benefit from a lack of liability to pay employer's National Insurance contributions on their income.
Depending upon the level of profit generated within an LLP, the individual liability of its members can be considerable, depending upon which of the variable income tax bands that salary falls. At the time of writing these can be as high as 40% on taxable income between £33,501 and £150,000, up to the upper bracket of £45% on income over £150,000.
Limited Company
In the alternative, all taxable income generated by a Limited Company is subject to corporation tax, presently at a rate of 19%. Salaries paid to directors of the Limited Company will result in a liability for personal Income Tax and National Insurance contributions, in addition to which employer's National Insurance contributions are liable.
However, within the Limited Company model the directors are, more often than not, also the only shareholders and can achieve limitations on personal tax liability through distributing company profits by way of shareholder dividends. Dividend payments are made from post-tax profits and currently the first £5,000 of such a payment is tax free. Additional dividends above this threshold would be treated as taxable income in the same way as the personal tax threshold brackets of an LLP outlined above.
If there is no requirement for the entire profit to be taken of a business, then the Limited Company framework will be more tax efficient. Some of the profits of the business may be left within the business and the tax liability differed by withdrawing the surplus in a future tax year, when the personal thresholds may be more favourable. This is not an option available within an LLP.
Flexibility in changing your business structure
LLP models offer a far greater degree of flexibility with regard to changes within the business, including for example the addition and removal of members, succession planning and the allocation of profits. To give effect to such arrangements within an LLP a verbal agreement between the LLP members is all that is required. The business therefore benefits from quick and easy change at a phase where time may be of the essence.
Voting rights and profit entitlement within Limited Companies, borne out of a shareholder's allocation of shares, is far more cumbersome as equality in the rights and profits entitlement to all shareholders is maintained.
Further advice
Deciding which business model to apply to your new venture and having the correct documents in place that apply is an essential stepping stone in turning your dreams into a viable, successful and long-term business. At Beaujeux Wilde & King we provide you with clear advice and support in relation to your options and then in the preparation of the documents and agreements that are required from incorporation, through business expansion and growth to resolving disputes and disagreements.
We help you to give effect to your plans not only at inception, but as your business grows ­– and to deal with potential disputes that may arise between key personnel, clients and customers, staff and suppliers. We provide your business venture with certainty, clarity and transparency, ensuring it has every chance of success.
For further information with regard to the contents of this piece, or in relation to the early stage start-up of a new business venture and/or issues or disputes that have arisen with regard to an existing business, please contact us to make an appointment:
Chalfont St Giles: 01494 870075  |  Great Missenden: 01494 923923  |  Stone: 01296 747151
* The facts and figures cited above are accurate as at the date of this article (August 2017) which itself should not be taken as providing legal advice but as a basis upon which advice may be required and can be given on a bespoke basis.