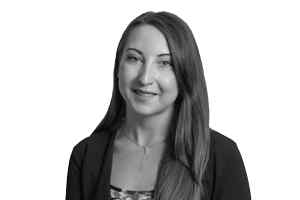 Chloe is a Paralegal in the Family Department and the Personal Assistant to our Head of Family, Monicka Rai. She is responsible for the overall administration of the Department and for organising Monicka's diary.
Working closely alongside Monicka, Chloe is conversant with the divorce process and regularly assists Monicka with the preparation of Court applications and accompanying documents. She also assists with a variety of private law Children Matters.
Her enthusiasm and personable, down-to-earth approach to her work makes Chloe very popular with our clients, and she is always on hand to ensure the smooth running of client files. Chloe is a highly valued member of the Family Team, and the firm as a whole, and has proved herself to be a fantastic complement to Monicka's practice.
Latest articles from Chloe
Jennifer Beaujeux
We understand that lots of people choose not to instruct a solicitor on Family matters due to concerns about [...]
Jennifer Beaujeux
It is difficult to know where to turn when faced with divorce or relationship breakdown. Dealing with the emotional turbulence [...]
Sadie Glover
The summer is nearly upon us and no doubt many of you are thinking about your holiday plans. However, [...]