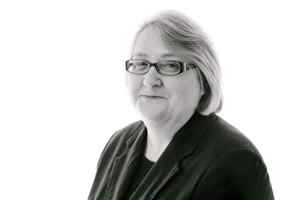 Jenny is our Head of Operations, managing the support staff for both of our offices, including the accounts team, and overseeing operations and projects within the firm.
Key experience
Jenny has a wealth of experience within the support services area, across both public and private sectors. She has a detailed understanding of client requirements and the need to build solid relationships both within and outside an organisation. Her experience includes full operational management, training and mentoring of staff, compliance and governance activities, supply chain management, project development and management and MI reporting.
Jenny also has strong experience in supporting and assisting other client-facing departments with customer and account management, meeting targets, managing a wide range of projects, plus the evaluation and resolution of operational matters through practical and root cause analysis as required.
Latest articles from Jenny
Eleanor King
"Prioritising the health of individuals and the public must be the priority" The government has made clear an overall direction [...]
Sadie Glover
We understand that lots of people choose not to instruct a solicitor on Family matters due to concerns about [...]
Sadie Glover
Sadie Glover LLB Hons – Solicitor It is difficult to know where to turn when faced with divorce or relationship [...]