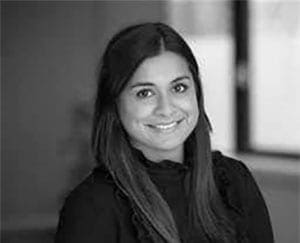 Monicka Rai is the Head of the Family Department and practises exclusively in all aspects of Family Law including divorce, dissolution of civil partnerships, financial settlements, separation, cohabitation and all disputes relating to children. Monicka is also a qualified Mediator.
Before joining BWK Solicitors, Monicka gained considerable experience in Family Law at Royds Withy King in central Oxford. Monicka has been recognised by The Legal 500 for being "calm and measured, able to represent clients effectively and a pleasure to deal with". Monicka has featured in the Legal 500 for the past three years as a next generation lawyer, next generation Partner and a rising star.
Monicka prides herself in providing excellent client service with a down-to-earth and resolution focused approach.
Key experience
Monicka has considerable experience in divorce and financial settlements, ranging from low to high net worth matters.
Monicka has dealt with a vast number of complex private law children matters, including removal from jurisdiction, internal relocation, "parental alienation" cases and disputes between parents in relation to the arrangements for children following divorce or separation.
Monicka has also advised on matters relating to the separation of unmarried couples, to include applications under the Trust of Land and Appointment of Trustees Act 1996 (TOLATA) and Schedule 1 of the Children Act 1989.
Monicka is a member of Resolution, an organisation which promotes a constructive approach to family issues that considers the needs of the whole family, particularly when children are involved.
Monicka was also a consultant to a global bestselling author in relation to matters concerning Family Law.