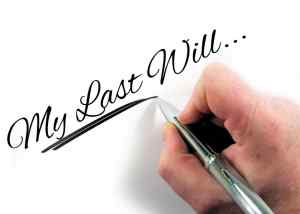 It has been confirmed that there is due to be a significant increase to probate fees, which was originally due to take effect in April 2019 (the exact date is still to be confirmed), assuming the proposals are approved by the House of Commons. Probate fees are the court fees payable by an executor or administrator on dealing with the administration of someone's estate after their death.
Currently, probate fees are paid up front, before the grant of probate (or letters of administration) can be issued. The fees are currently £155 for solicitors and £215 for individuals; an amount that can usually be raised without much difficulty.
It has been advised that the fees payable under the new structure could increase to as much as £6,000 for the most valuable estates – an amount some executors will be unable to easily find.
| | |
| --- | --- |
| Value of estate (before inheritance tax) | Proposed fee |
| Up to £50,000 or exempt from requiring a grant of probate | £0 |
| £50,000 – £300,000 | £250 |
| £300,000 – £500,000 | £750 |
| £500,000 – £1 million | £2,500 |
| £1 million – £1.6 million | £4,000 |
| £1.6 million – £2 million | £5,000 |
| Above £2 million | £6,000 |
As you can see from the figures above, those with estates below £50,000 that still need to apply for probate will benefit, with no fee being payable.
This increase is proving extremely controversial with a view that the probate charges have gone from simply being an administrative charge for a court service to a 'stealth tax' that subsidises other areas of the courts system.
The Law Society has even stated that:
"It is unfair and discriminatory to expect the bereaved to subsidise other parts of the courts and tribunal services".
It is now even more imperative to get your affairs in order, and for any queries regarding Wills, Estate Planning and Probate please do not hesitate to contact our private client team.
Chalfont St Giles: 01494 870075  |  Great Missenden: 01494 923923  |  Stone: 01296 747151