Life is journey and BWK Solicitors can by your lawyers for life.  From buying your first home and advising you on co-ownership, life planning including Wills, Trusts & LPAs to Family Law advice. The team is here to support you every step of the way.
All our lawyers are highly qualified, experienced and friendly and can help you with your legal needs in a practical and responsive manner providing you with peace of mind.
STATEMENT – COVID -19
We continue to follow the government's guidance at this time and therefore the majority of our staff are still working from home.
We have the necessary support in place to allow client matters to continue to be progressed and therefore you should not experience any delay, save for where this is due to the availability of third parties.
However, we would ask that you assist us by emailing instead of calling wherever possible. We will respond as soon as we can. If you really do need to speak to a member of staff, please call them on their direct dial number rather than the main lines. We have listed these below for ease of reference.
At present the main lines will continue to be answered and where you cannot be put through at the time of your call a message will be sent to the member of staff you are trying to reach. We would like to keep the main lines free for those who have no other way of reaching us. And you are likely to get hold of staff more quickly if you contact directly for now.
We are now starting to offer face to face meetings in cases where we consider this to be strictly necessary and where matters cannot be dealt with at a distance with the use of technology. A full risk assessment will be carried out before an appointment is agreed. Please note that we will only allow one client into the office at a time and therefore attendance at the office is by appointment only. If you attend the office without an appointment you will be turned away to ensure the safety of you, our other clients and our staff.
We will continue to use electronic methods to ID you when required and will provide guidance on signing documents where it is not strictly necessary for us to witness these.
Thank you for your patience and understanding.
Lorraine Wilde 01494 937 090   Eleanor King 01296 791 740
Hannah Buck 01494 937 091   Jennifer Beaujeux 01296 791 751
Johanna Knott 01494 937 095   Lucy Pankhurst 01296 747 151
Chloe Judge 01494 937 093   Mags Desai 01296 791 750
WE OFFER
Free and Fixed Fee Initial Appointments for many of our services. Please feel free to contact a member of our friendly team for a no-obligation discussion regarding your specific requirements.

There are a number of matters relating to your Wills which many individuals and families do not often appreciate need consideration. Anyone undertaking a Will ought to have advice from us on the options available as well as making sure the Will is carefully and properly prepared and signed off to ensure its legal validity.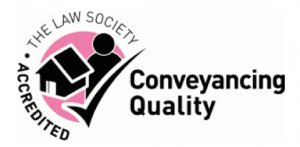 "May I take the opportunity of saying how brilliant Lucy and Amber have been in dealing with my mum's estate.   They've responded very quickly with regular updates and have always come back to me when they said they would.   A very efficient and professional service."
LF
"Thank you so much for being so prompt and professional, we have engaged in a lot of business with you over the year, and it makes us really appreciate your service whilst dealing with others"
NS
"Thank you for ensuring everything ran smoothly, even in the current situation.   I really appreciate you looking after me and working so quickly"
KW
"I would just like to say with all the other sensitive challenges I have had during this time both Chloe and yourself have been professional and personable throughout and I would certainly recommend you in future.
I felt you have explained and informed everything clearly at all times even if you had to repeat yourself once or twice."
DW
"Excellent service – no improvements that I can suggest."
ZF
"Very happy with everyone and everything!"
EMB
"I am particularly grateful to Johanna for her prompt help."
CD
"Thank you for being so welcoming and providing a friendly, efficient service."
MM
"Thank you so much Sadie for all your help and guidance on securing financial stability for my girls and I."
CO
"Chloe and Sadie, thank you so much for all your help and support, I could not have wished for a more patient and supportive team."
SS
"We would like to thank all concerned for your professional approach and good communication links throughout the process. We would have no hesitation in recommending your firm as a potential candidate for our contacts/associates in the future." 
NS
"Just a quick note to say thank you for all your work on my flat purchase. Your help in guiding me through the process was much appreciated."
PG
"Sadie thank you very much for your help and assistance, going forward I know where you are if I ever need you."
KB
"Thank you so much for your help, advice and very professional work. It's been great to have you on my side."
AS
"Thanks for your easy, concise explanation for the layman. Thank you so much […] from a satisfied customer."
JM
"Jay never minded explaining or going over anything that didn't make sense to me. Thank you Jay."
P&JE
"Johanna was professional, helpful, efficient – all done with sensitivity and kindness."
"Jennifer was excellent as usual."
MH
"Thanks for all your help in last 18 months with the settling of the estate etc. There have been some trying times but you have been great and very helpful. I will come back to your firm when I need to."
KF
"Many thanks for a very smooth process."
MC
"A very professional and an excellent relaxed approach. Our experience was first class."
Mr & Mrs O
"Thank you so much for all your hard work. We all really appreciate your guidance and help through a very difficult time."
JB
"I would like to thank you Sadie, Elizabeth and Chloe for your fantastic help. It is an excellent result for us. I am very happy with the order."
RV
"I was entirely satisfied. Sadie Glover was extremely helpful and put me at my ease on each visit."
JH
"I cannot praise Jennifer enough for all her work to assist me in finally receiving the inheritance to which I was entitled. I would certainly recommend her and the firm."
JPR
"Your robust advice, confidence and clear explanation of the procedure and process really helped me and has reassured me of what lies ahead."
HM
"You have been the best solicitor we could have ever asked for (and we've moved 3 times!). Thank you for everything you've done and your perseverance."
CB
"I would also just say thanks to you and your team. I've felt very supported and well advised from the start."
ME
"I would like to thank you Sadie for all your help and kindness over this very upsetting time, I have now got a future to look forward to."
CC
"The service we had was really excellent. Everyone was very kind and helpful."
Mrs J
"Jay was excellent throughout, a true professional and was on hand to give guidance continuously, a great service, she was fast and efficient. I would recommend Jay to others in the future."
PR & LH
"Dear Eleanor, I would like to again thank you for your excellent work for us."
L&C J
"A big thank you for sorting out the will and POA with such patience."
EM
"Excellent throughout. Thank you for your kind help and explanations."
Mrs P M C
"Thank you for your efforts and professionalism during this difficult time for me personally."
DW
"Johanna was extremely helpful."
Mr & Mrs MGJ
"I should like to place on record my thanks for the way you have handled the whole sale process. I have found you to be professional, efficient and courteous at all times. It was a pleasure working with you. It is really refreshing to work with a professional in whom one can have complete confidence. I do not know if I will require another conveyancing solicitor in the future, but if I do, I will certainly come to you, and would recommend you to anyone who asks."
IW
"May I say that it has been an absolute pleasure meeting you and I would like to say thank you for being very caring and understanding during this time."
ST
"Thank you both for seeing me and conducting our meeting with understanding, kindness, sympathy and above all else, sheer professionalism."
CW
"Thorough, understanding and highly informative throughout the whole process."
JF
"Thank you for all your help and support when moving."
J&D B
"Knowledgeable, helpful and quite thorough on completion."
Mr & Mrs AJS
"Just a note to say how grateful we are. You have been fantastic and we feel you have really moved
things on for us."
LB
"I recently visited you to have my Will organised. What a great team and a great service."
ZH
"Brilliant service. I wouldn't change a thing. Thank you."
CG
"I was very happy with your service. I do wish to praise your reception team, also very welcoming. Great team! Will be in touch if I need your services for the future."
ZH
"Our grateful thanks – very thorough and helpful and a pleasure to meet."
BW
"Your service and kindness was very much appreciated by the family and we would certainly consider yourself and your firm for any other legal requirements we may have in the future."
ILM
"Really patient, answering all my questions thoroughly. A first-rate service, thank you."
NMS
"Thank you for your excellent service."
RJB
"Very helpful during the whole process and very clear explanations."
CE
"All staff were very welcoming and friendly."
MKW
"I really appreciate all the support your firm has given me over this very stressful period."
MK
"Thanks for all your help with our move. Much appreciated and a great service."
MW
"I just wanted to say a big thank you. I am very happy with the outcome and to have a clean break is a massive weight lifted off my shoulders. I can't thank you enough."
MM
"Many thanks for all your help. It is such a difficult time, but you and your firm have been so helpful, clear and kind."
CPB
"We support the MS Centre and last month we attended one of their charity events. We told the people at our table about the good work you have done for us with our wills. Thank you for supporting the MS Centre!"
JD
"Can't fault your service, thank you."
MW
"Many thanks for all your help in completing our move, and I'm pleased to report that we are loving it."
R&J G
"Thank you Lorraine, 
I will definitely be recommending you to any friends and family. You were an absolute pleasure to deal with. Many thanks." 
AD
"Excellent service throughout."
Mr & Mrs T
"Competent, efficient and helpful."
M&R D
"Sadie, Thank you for your help, patience and understanding."
LG
"Sadie, Thank you for your time and for your empathy and understanding."
SS
"Dear Sadie,
Thank you for meeting with me last week following which I felt reassured that my case will continue to be handled well."
AB
"Thanks for going out of your way on this one. You are the best."
RS
"Brilliant, thank you for your quick response and for your help and advice during the final stages of our purchase, you have been extremely helpful."
AR
"Thank you very much for your email and for keeping me up to speed. I really appreciated how helpful you were when I came in."
LC
"It has been a pleasure working with you and other colleagues at the firm."
RH
"We would not hesitate in recommending you to friends and family."
RC
"Many thanks for all your work – greatly appreciated."
SB
"You are clearly doing a great job for us!"
MC
"Thank you for your kind and efficient attention."
BM
"Thank you for your efficient communication and considerate management of this matter."
EH
"I would like to say how professionally you personally and your firm have handled my enquiries."
NB
"I am delighted that the matter has completed.  I just wanted to let you know how impressed I was with your colleague who was efficient polite and charming to deal with in your absence."
MB
"Excellent work. 19 days from sale agreed to completion including 6 weekend days! Thanks for this one, it's a good news story to tell any clients who are looking for a solicitor to deal with a speedy transaction. Thanks again, very impressed."
LJ
"Amazing, thanks for all your help!"
SH
"Great throughout the process for both properties. You should be very comfortable in making recommendations going forward."
RG
"Very informative and a great job explaining the process – thank you."
Mr E & Miss R
"Thank you so much for all of your help. You've been a star."
RK
"The lawyer and the receptionist on the telephone were both polite, prompt and very helpful."
A&J H
"I cannot thank your firm enough for everything you have done."
JB
"We really appreciate you turning a very onerous lease into a favourable one for us which is very much appreciated."
H&N K
"Please may we place on record our deep appreciation of the considerate, friendly and professional manner in which you have patiently cared for our needs."
W&A S
"I am happy to recommend you in the future, as it is refreshing to get a solicitor who wants to work with the agent to get the property through to exchange and completion. Keep up the good work!"
LB
"I particularly liked your approach to our instruction and felt matters were sorted in a timely and professional manner."
PC
"Thank you Hannah for updating me on the LPAs and I note you have all my documents from my former Solicitors. I would like to take this opportunity of thanking you for looking after me."
JW
"Great to have you in our corner."
RS
"Thanks for seeing me yesterday. I would like to take this opportunity to thank you for helping me through what has been a very difficult 18 months. Thanks for all your support."
A&G J
"Can I take this opportunity to thank you all for your support during what has been a distressing time."
AJ
"Thank you, as ever, for your generosity with your time and advice which has been such a great support through difficult times."
JP
"Thank you for your help, advice and explanations yesterday. You certainly gave me plenty to think about, but best of all made me feel very much more satisfied with my finances and present state of play! It was good meeting you."
LW
"Thank you so much for all the work you have put into the Will Aid 2015 campaign. You are one the top donating firms nationwide! Your effort will make a real and tangible difference to the work of the nine Will Aid charities."
Will Aid
"Thank you your email, and for the excellent news it contained. Many thanks to you for your efforts and advice in achieving this outcome."
LE
"Thanks for the EXCELLENT service and will get back to you shortly with all the signed paperwork."
JK
"Thanks for all your help regarding the matter at such short notice."
JK
"Many  thanks  for  your  letter  and  your  excellent  analysis  of  the  situation."
RD
"It was a pleasure to meet you this week and we felt very comfortable discussing our wills with you."
J&J
"Very courteous, helpful, supportive."
D&J B
"I just wanted to THANK YOU very much for all your excellent work on the conveyancing. I was most grateful to have somebody so knowledgeable and effective at the legal end and it was lovely to receive quick answers to all my questions. I will be sure to use you again and to recommend you for future conveyancing work."
KR
"Thank you for all you did … You've been brilliant."
ND
"Can we say a big thank you for all your hard work in our relocation. Your efficiency and professionalism has helped so much in making this move go smoothly."
B&P B
"Extremely empathetic and clear."
MK
"Thank you for this confirmation and for your efficiency. We are pleased with the service and are already recommending you."
BM
"Very pleased to say recommendations led us to an exceptional professional conveyancing lawyer – incredibly efficient throughout, who managed to get our sale through in only 6 weeks."
"Thank you so much for phoning me back so quickly. The IFA commented that you were so helpful and I found it pleasantly surprising to be able to talk to a solicitor who was so helpful."
DF
"It would be difficult to improve upon the service that I received."
AH
"We'd like to take this opportunity to thank you for your help and calming our concerns – it was really appreciated. We will certainly contact you in future should the need arise."
M&H M
"A very good and friendly service."
DGR
"Thank you very much for your kindness and legal advice over the past few weeks. So pleased I found you and so local."
MW
"Thank you for the speed with which you have been managing my legal requirements."
RD
"The service was excellent from first contact to completion!"
JN
"Good to work with you again."
SM
"Thank you for your good work 'Property Team'."
MF
"So kind and helpful, many thanks. "
Mrs H
"Many thanks for your speedy and professional service in completing the probate."
RH
"We are very grateful for the efficient and understanding manner in which you have handled everything including us to date – and that you will continue to be of assistance to us."
A&W S
"Thank you so much for making the process of documenting our wills and LPAs etc. such an easy and painless task – you really have given us outstanding professional service."
RW
"Smooth, enjoyable experience."
JD
"Many thanks for your assistance throughout our purchase. It has been a pleasure dealing with you."
YB
"Many thanks for your valued help and support."
DI
"Church Will Month – On behalf of the church I express once again my very grateful thanks to you Jo and to your colleagues for this kind service."
"Many thanks for your helpful advice, a pleasure to do business with you."
A&V P
"I would like to take this opportunity to thank you for your valued help and expertise that you have given us."
JS
"My wife and I would like to thank you for your detailed guidance through the various areas of our Wills. We feel very much more secure knowing that we can call on you should the need arise."
MM
"Thank you for all the work you've put in and things have moved along at a significantly better pace with you at the helm. Thank you again for pressing forward in so positive a fashion."
VN
"Thank you for looking after me so well."
RS
"Many thanks, I very much appreciate the way you dealt with my 'on spec' visit this morning and your quick follow up by email."
RD
"Your service needs no improvement – perfect. Many thanks for dealing so promptly with my requirements. This has given me peace of mind at last."
JH
"I just wanted to thank you for the excellent help and advice you have given me. I understand my will better and feel it is now completed properly."
"Many thanks for helping me in getting the will and trust set up and making the process so simple and easy, just wanted to thank you for the excellent help and advice you have given me."
"Many thanks for dealing with the sale of my late Mother's property, please pass on my thanks to the team."
"Everyone was very helpful."
JK
"Thank you for helping sort our family's affairs with speed and sensitivity. We're very grateful for your assistance."
Our Articles and News
Eleanor King
Coronavirus (COVID-19) is having an impact across the home moving industry. Buyers and sellers will find the process very different from the way it was before the government took [...]
Eleanor King
"Prioritising the health of individuals and the public must be the priority" The government has made clear an overall direction of travel. Home moves into occupied properties should only take [...]
Jennifer Beaujeux
We understand that lots of people choose not to instruct a solicitor on Family matters due to concerns about costs. At BWK Solicitors we offer initial meetings at no [...]