What we do
Our team of conveyancing lawyers deal in a wide range of residential and commercial property transactions.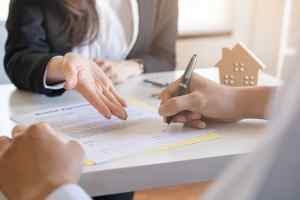 The sale or purchase of a home or business premises represents a major transaction, often the biggest and most important for the individuals concerned. Similarly, while not personal, the acquisition of new business premises or land can be a major step in the development of a business. Such transactions can be stressful experiences. Our aim is to provide a conveyancing service tailored to you, maintaining a good level of communication with all parties at all times. We bring the benefit of experience as well as a calm level-headed approach to the processes, helping to smooth the transaction for you and to achieve your desired result.
BWK is a member of the Law Society's accredited Conveyancing Quality Scheme.(will add hyperlink here) This provides a best practice quality standard for residential conveyancing by setting out a preferred practice for how residential property transactions should be completed.
Costs
We provide itemised estimates for any type of property transaction, whether a residential or commercial conveyancing matter.
We are very competitive on price for the area. Our quotations clearly details the costs and disbursements involved.
There are no hidden extras.
The property purchase and sale processes
Below is a brief indication of the steps you can expect in a standard property transaction. This is not an exhaustive list of all the work that is carried out to progress each step but an overview which we hope will help with your understanding of the normal conveyancing process.
How long it will take from an offer being accepted until you can move in to your new property will depend on a number of factors. The average process takes between 6–8 weeks.
It can be quicker or slower, depending on the parties in the chain. For example, a cash purchaser could conclude the matter within 4 weeks. If a first time buyer is purchasing a new build property with a mortgage in principle, it could take 6 weeks. However, if you are buying a leasehold property that requires an extension of the lease, this can take significantly longer, between 2 and 3 months. In such a situation additional charges would apply.
You instruct a solicitor and complete some information forms, returning them together with any title deeds that you hold.
Memo of sale is received from the agent, showing the details of the transaction and the parties, including the solicitors acting.
Introductory letters are exchanged between solicitors and an initial mortgage redemption figure is obtained from your lender.
The contract is drafted and sent to the buyer's solicitor with title papers and property information forms.
Enquiries are raised by the buyer's solicitor which will be reviewed and discussed with you in order to respond. If the contract has been approved this will be provided to you for signature.
Enquiries are replied to and parties enquire if it is now possible to proceed to exchange. If further enquiries are then raised these are then dealt with.
Contracts are exchanged, and during this process a completion date is fixed.
A final redemption statement is requested from your lender and an invoice requested from your agent.
A completion statement is finalised and sent to you confirming any sums due to you on completion.
On completion, the buyer's solicitor transfers the purchase funds to us. Upon safe receipt of these funds the keys are then released to the buyer.
We redeem your mortgage, pay all fees and disbursements, including the agent's, and transfer any balance to you.
Memo of sale is received from the agent. This contains the details of the transaction and the parties, including the solicitors acting.
Introductory letters are exchanged between solicitors.
The draft contract is received from the seller's solicitor together with property information forms and title documents.
The contract and supporting documents are reviewed and sent to you for your initial view and comment.
Searches are requested, the nature and need for which will be discussed with you at the outset of the transaction.
Any enquiries arising from the papers and the searches are raised with the seller's solicitors.
Replies are received and a full report is sent to you containing all documents and searches for your consideration prior to proceeding to purchase the property.
If all is well, you are asked to return the signed contract and deposit funds in order to exchange contracts.
Contracts are exchanged, and during this process a completion date is fixed.
Any mortgage funds are requested and a completion statement is prepared showing sums required from/due to you on completion.
On completion, we send the funds to your seller's solicitor and upon receipt of the funds the keys are released for your collection.
Following completion, we deal with the Stamp Duty and register your purchase and any mortgage with HM Land Registry.
Our property team
Our Property Department is 'lawyer led' so your case is always managed by your designated property lawyer. We are proactive and reactive and will give you regularly agreed updates. We are also friendly, approachable and local – so any time you feel you need to talk to us, it is easy for you to do so.
Our ever-expanding department is led by Eleanor King. Eleanor has a wealth of knowledge and experience in both residential and commercial property transactions.
Our property lawyers are Lorraine Wilde (Chalfont and Stone), Faith Sutton (Stone) and Joanne Edwards (Chalfont St Giles).
All our offices are covered by members of the team and clients can be seen at any office by appointment.
Contact us
If you would like to discuss a residential or commercial property matter with a member of our friendly and responsive legal team please contact us:
Tel: 01494 870075 (Chalfont office), 01494 923923 (Great Missenden office) or 01296 747151 (Stone office)
Or complete the form below