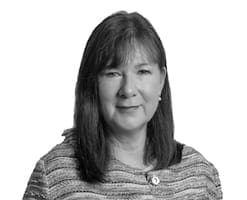 Mags is our Marketing and Office Manager. As Office Manager she manages our three facilities and is responsible for H&S, IT, supplier management, looking after staff needs in terms of training and compliance, and supporting the MD with policy definition and implementation. In her role as Marketing Manager she works closely with the Director responsible for marketing, to plan and implement the firm's strategic marketing and advertising plan.
Key experience
Mags is a marketeer who is passionate about people and process. She has extensive experience of business operations, including:
Event management
Branding
Budgeting
Procurement and supplier negotiation
Recruitment
HR administration
Facility management
Personal development planning
Mentoring and management
Compliance and governance
Learning and development
Project management.
Latest articles from Mags
Monicka Rai
What is a Prenuptial Agreement? A Prenuptial Agreement, often referred to as a 'Prenup', is a document drawn up prior [...]
Monicka Rai
I have separated from my former partner, but we are not ready to divorce or dissolve our Civil Partnership, how [...]
Eleanor King
There are many ways an agreement can be reached in respect of how the family finances are dealt with on [...]