We advise both employers and employees on employment law issues and disputes including settlement agreements.
Employment law changes quickly and keeping up to date can be challenging.
Our employment solicitors can offer you sensible, pragmatic advice on the legal merits of your position and, equally importantly, on the practical options that are available to you.
The areas we cover
Contracts of employment
Discipline, dismissal and grievance advice
Handbooks, policies and procedures
Redundancy
Settlement agreements
TUPE
Unfair dismissal
Whistleblowing
Avoiding disputes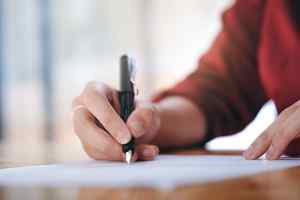 All employers need to carry out effective planning and training to avoid costly disputes with their employees. The best approach is to ensure that all your employment processes, documentation and training are up to date and effective. Any grievance or disciplinary procedures should be accurately documented, recorded and agreed, and as a basic requirement all employees are entitled to certain written terms of their employment.
We can perform a business legal health check to review your policies, documents and procedures and to make sure they are all legally compliant under current legislation.
Good legal planning will save your business time and cost, loss of reputation, morale and productivity.
Settlement Agreements (also known as "Compromise Agreements")
Settlement Agreements are documents issued by employers to employees when offering them an ex gratia payment or settlement on leaving their employment. It is a document recording the terms of settlement between employer and employee of all of the legal issues that could potentially be in dispute between them.
It is most common with redundancies and dismissals. Nearly always, it involves a payment being made by the employer to the employee. In return, the employee agrees not to issue any claims against the employer.
It is therefore a final settlement document between them. Solicitors' advice on the terms is a requirement by law (in order to make the Agreement legally binding) and the cost for this advice is in most cases paid for by the employer.
Key tools
Contact us
To make an appointment with a member of our friendly and responsive legal team to discuss your employment-related enquiry please contact us:
Tel: 01494 870075 (Chalfont office), 01494 923923 (Great Missenden office) or 01296 747151 (Stone office)
Or complete the form below