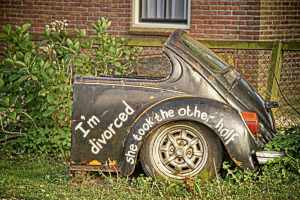 Many people are not aware that although concluding a divorce may formally end a marriage, it does not bring financial claims between spouses to an end. Often divorced or separated couples will have agreed some form of financial division of their assets and, possibly, their incomes. However, such informal agreements are neither enforceable nor binding on either party unless contained in an order, approved by the Court.
The only way to settle the financial claims so that they are binding and enforceable is to do one of the following:
Reach an agreement with your (ex-) wife/husband, which is set out in writing (in a document known as a Consent Order) and approved by the Court;
Obtain a final order from the Court, which is made following court proceedings between you and your (ex-) wife/husband.
If neither of the above exists then financial claims between you and your (former) spouse remain live until you remarry. Claims can also be pursued against the estate of a deceased former spouse by the surviving spouse. Recent case law has confirmed that claims brought by an ex-wife some 30 years after a divorce can still be heard by the Court.
The key is that it is only a Consent Order approved by the Court or a final order of the Court that can dismiss these financial claims in life and in death following a divorce.
If you have yet to deal with the financial aspects of your divorce, you should seek legal advice as soon as possible.
If you would like to discuss this issue or any other family related matter, then please contact our Family team to make an appointment.
Chalfont St Giles: 01494 870075  |  Great Missenden: 01494 923923  |  Stone: 01296 747151