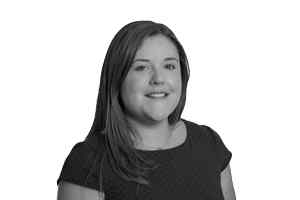 Elizabeth qualified as a Solicitor in January 2018 and works in our Private Client department. She completed her training contract with a large regional firm across Buckinghamshire and Oxfordshire, gaining wide experience in all areas of Private Client law.
Advising clients in wills, trusts, inheritance tax and care fee planning, probate and administration of estates, lasting powers of attorney and Court of Protection, Elizabeth is committed to providing a high-level service in all aspects of this area of law.
Elizabeth moved to Buckinghamshire in 2015 having spent her childhood and education in Lincolnshire. She completed her law degree at the University of East Anglia and undertook her postgraduate studies at Nottingham Law School.
Key experience
Wills and codicils – experienced in taking instructions for both wills and codicils, Elizabeth advises clients on the best structure based on their individual family circumstances and finances.
Declaration of Trust – Elizabeth drafts Declaration of Trust arrangements and advises clients on the requirements of these documents.
Probate and estate administration – with knowledge of all aspects of probate and estate administration, Elizabeth advises on both taxable and non-taxable estates, obtaining the Grant of Probate or Grant of Letters of Administration on intestacy, completing inheritance tax accounts and preparing estate accounts.
Latest articles from Elizabeth
Eleanor King
The Government has announced a Stamp Duty Holiday until March 2021 The chancellor has announced a temporary holiday on [...]
Eleanor King
Coronavirus (COVID-19) is having an impact across the home moving industry. Buyers and sellers will find the process very [...]
Eleanor King
"Prioritising the health of individuals and the public must be the priority" The government has made clear an overall direction [...]