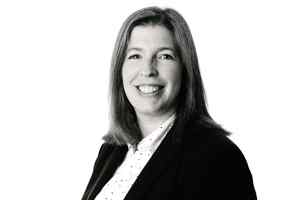 Jennifer is a Director of the firm, a Fellow of the Chartered Institute of Legal Executives (qualified in 2004) and Head of our Private Client Team.
She specialises in wills, trusts and estate planning, probate and estate administration, powers of attorney and Court of Protection work. Her primary focus is providing excellent client care, empathy and understanding for what can often be a difficult time for clients, while also using her extensive knowledge and experience from over 20 years of practice.
Jennifer grew up and went to school in Chalfont St Giles and has lived and practised in Aylesbury and the South Bucks area for many years, building up excellent client relationships. She regularly works from both of our offices.
Key experience
Wills, codicils and estate planning – with significant experience in taking instructions for both wills and codicils, Jennifer also advises on trust arrangements for the protection of assets and estate planning generally. She advises clients on the best structure for their financial position, personal wishes and with regard to individual family circumstances.
Powers of attorney – Jennifer assists clients in all services relating to lasting powers of attorney (LPAs) (both Property & Financial Affairs and Health & Welfare) and advising on and registering enduring powers of attorney (EPAs).
Court of Protection – Jennifer has made many successful applications to the Court of Protection for Deputyship Orders, deeds of variation and tax planning, and offers advice on the complexities of the process and the requirements.
Probate and estate administration – an experienced probate practitioner, Jennifer has knowledge on all aspects of the estate administration process, advising on taxable and non-taxable estates, completing and submitting inheritance tax accounts, preparing estate accounts and obtaining the Grant of Probate or Grant of Letters of Administration on intestacy. She also prepares deeds of variation and has experience in dealing with foreign assets and trust administration and "assets in lieu of tax" schemes with HMRC.
Latest articles from Jennifer
Jennifer Beaujeux
BWK Solicitors are proud to be a Platinum Corporate Friend of the Chilterns MS Centre. As part of our [...]
Jennifer Beaujeux
Following months of uncertainty, the Government has announced that it will not be increasing probate application fees in 2020. [...]