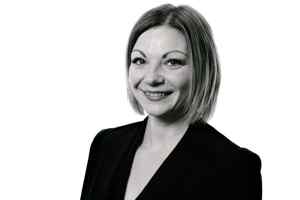 Sadie is a Director and Head of the Family Department. She qualified as a solicitor in 2006 and practises exclusively in all aspects of Family Law, including divorce and financial settlements, separation, cohabitation, children and both pre-nuptial and post-nuptial agreements.
She has amassed a considerable knowledge and expertise in advising clients on all matters from the straightforward to the highly complex. Priding herself in adopting a sensitive, down-to-earth and practical approach in all cases, she draws on personal and professional experience to provide a high level of client care.
Sadie has practised in the home counties for the last 15 years, building up excellent client relationships throughout the local area.
Key experience
Sadie's practice has a particular emphasis on divorce and financial settlements, ranging from low to high net worth matters. She has dealt with a number of cases in the High Court and the Court of Appeal.
She has vast experience of advising on private law children matters, ranging from common disputes between parents in relation to the arrangements for children following divorce or separation, to complex international child abduction cases in the High Court, and a number of international leave to remove applications.
Sadie frequently advises on matters relating to the separation of unmarried couples, to include applications under the Trust of Land and Appointment of Trustees Act 1996 (TOLATA) and Schedule 1 of the Children Act 1989.
Sadie is a member of Resolution, an organisation which promotes the need for a practical and non-confrontational approach in all Family matters. As a subscriber to the ethos of Resolution, she recognises the need to "keep the heat down" as much as possible during divorce and separation, particularly when children are involved.
Latest articles from Sadie
Sadie Glover
We understand that lots of people choose not to instruct a solicitor on Family matters due to concerns about [...]
Sadie Glover
Sadie Glover LLB Hons – Solicitor It is difficult to know where to turn when faced with divorce or relationship [...]
Sadie Glover
As a member of Resolution, I am delighted that the Government's Divorce, Dissolution and Separation Bill, which will provide [...]